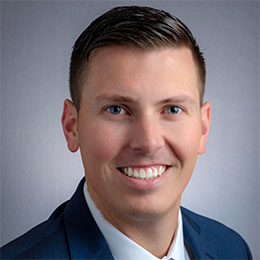 Bill Humphrey, FSCP, LUTCF.
Senior Sales Representative
South Easton, MA
Get a quote with
Bill
Begin your free online quote
Get a quote with
Bill
Begin your free online quote
Get a quote with
Bill
Begin your free online quote
My office
15 Robert Drive - Highlands Plaza
South Easton, MA 02375
Hello, my name is Bill Humphrey and I have been with Liberty Mutual since March of 2013. I was born and raised in Easton, Ma and I still currently reside here. I attended Easton Public Schools and graduated from Oliver Ames High School, where I played baseball, basketball, and golf for 4 years each. Following high school I attended Merrimack College, where I went on to play 4 years of baseball. I received an internship with ESPNBoston.com following graduation from Merrimack where I covered the Red Sox for a full season. I enjoy working with realtors and builders because it is something I grew up around. I love the feeling of knowing you helped someone out, which I believe is the main reason I love my job. There is no better feeling than knowing I helped save someone money, made their experience enjoyable, or properly protected their family with life insurance.
Please contact me today to learn more about our complete coverage plans designed to protect you, your home, and your automobile.
Licensed in: Massachusetts

Get to know my team
Matthew Worden
Sales Representative
Hello, my name is Matt Worden and I began my career with Liberty Mutual in 2018. I am from New Bedford, Massachusetts and graduated from UMASS-Dartmouth with a Bachelor?s Degree in Marketing. During my time at UMASS Dartmouth I played 4 years of baseball and was lucky enough to be named Team Captain my senior year, as well as earning All-Conference Awards that same season. In my spare time I enjoy playing golf, softball, hiking and skiing. I work under Senior Sales Representative Bill Humphrey, where I strive to be an extension of the knowledge, professionalism and excellent customer service that he brings to each and every client, to assure that they not only have the correct coverage in place, but that they understand what they?re being covered for.