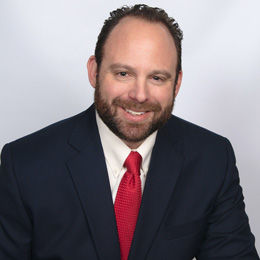 Ed Lief, FSCP
Senior Sales Representative
Lake Oswego, OR
Get a quote with
Ed
Begin your free online quote
Get a quote with
Ed
Begin your free online quote
Get a quote with
Ed
Begin your free online quote
My office
4949 Meadows Road, Ste 650
Lake Oswego, OR 97035
Hello, my name is Ed Lief and I began my insurance career in the San Francisco Bay area in 1998, and I started my career with Liberty Mutual in 2012. During my years with Liberty Mutual, I have qualified for membership in our top sales clubs, Liberty Leaders and Liberty Life Leaders. I received my Bachelor's Degree from the University of Kansas. My wife Katherine and I relocated from California to Portland in 2007, and we have one child named Gregory. I am active in the community serving at Rolling Hills Community Church in Tualatin and I enjoy coaching my son's baseball team. My aim is to provide you with a complete line of customized insurance programs designed to meet your automobile, homeowners, retirement and life insurance needs. Contact me to learn more about the many comprehensive and cost-effective insurance programs Liberty Mutual has to offer.
Please contact me today to learn more about our complete coverage plans designed to protect you, your home, and your automobile.
Licensed in: New Hampshire, Oregon, Washington

Awards & Honors
Lamplighter Award

The Lamplighters Club was designed to recognize initial Life and Annuity Sales efforts.

Liberty Leaders

The Liberty Leaders Club recognizes and honors the top 12% of outstanding performance in the sale of Personal Lines policies.

Liberty Life Leaders

The Liberty Life Leaders Club recognizes and honors outstanding performance of the 12% of the salesforce in the sale of Personal Life Insurance and Annuities.
Get to know my team
Hello, my name is Nick. I attended Oregon State University and was an active member of the Cheerleading team. As well I spent 4 years on the Portland Trailblazer Stunt Team where I met my wife. In 2012 we welcomed our first child into our family, a beautiful baby girl. I am a native Oregonian, born and raised. My wife and I enjoy spending time with our family and friends. I spend much of my time in the kitchen cooking meals with an emphasis on local, sustainable, fresh meals. We have a dog, a cat and 3 chickens. When the skies are clear enough, I love getting my hands dirty in our vegetable and herb gardens.

To me, insurance is about protecting you and your family should something unfortunate happen. We hope we never have to use it, but so incredibly thankful it is there if we do. I am committed to providing you and your family with the quality protection and service at an affordable price.