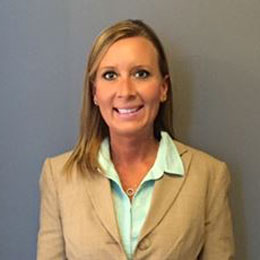 Jody Burnett
Lead Sales Representative
Baton Rouge, LA
My office
9100 Bluebonnet Centre Blvd, Ste 402
Baton Rouge, LA 70809
I am excited about the wide range of cost-effective programs Liberty Mutual has to offer. I graduated from St. Amant High School in 1995 and began my career in the insurance industry in 1997. At Liberty Mutual, we are committed to offering affordable insurance programs to help you lead a safer more secure life.
Please contact me today to learn more about our complete coverage plans designed to protect you, your home, and your automobile.
Licensed in: Missouri, Louisiana, Texas

Awards & Honors
Lamplighter Award

The Lamplighters Club was designed to recognize initial Life and Annuity Sales efforts.

Pacesetter

The Pacesetter programs recognizes Sales Representatives, in their first 4 years on the job, who perform over-and-above the expectations of the sale of Personal Insurance policies.

Pursuit of Excellence

The Pursuit of Excellence program rewards Sales Representatives in their first 2 years on the job, who excel at Personal insurance new business production.