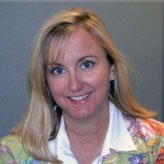 Lisa Carlisle
Executive Sales Representative
Atlanta, GA
Get a quote with
Lisa
Begin your free online quote
Get a quote with
Lisa
Begin your free online quote
Get a quote with
Lisa
Begin your free online quote
My office
3330 Cumberland Boulevard, Suite 500
Atlanta, GA 30339
I joined Liberty Mutual as a sales representative in 1984, promoted to Executive Sales Representative in 1996, and became a member of the Sales Hall of Fame that same year. March 2004 marked the year I was designated a Life Underwriting Training Council Fellow. A proud member of Roswell Rotary board, the advisory board for Star house and a member of the Macedonia Methodist Church. My bachelor's degree is from Columbus State University where I met my college tennis husband of over 31 years. We are the proud parents of three children.
Please contact me today to learn more about our complete coverage plans designed to protect you, your home, and your automobile.
Awards & Honors
Liberty Leaders

The Liberty Leaders Club recognizes and honors the top 12% of outstanding performance in the sale of Personal Lines policies.

Liberty Life Leaders

The Liberty Life Leaders Club recognizes and honors outstanding performance of the 12% of the salesforce in the sale of Personal Life Insurance and Annuities.

Sales Hall of Fame

Sales Hall of Fame is a career achievement recognizing individuals who have excelled in sales; and are considered mentors and leaders by peers and management.