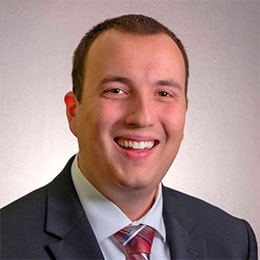 Nicholas Moschetti
Lead Sales Representative
Springfield, MA
Get a quote with
Nicholas
Begin your free online quote
Get a quote with
Nicholas
Begin your free online quote
Get a quote with
Nicholas
Begin your free online quote
Began career with Liberty Mutual Insurance in 2015
Graduated from Springfield Technical Community College with a degree in Business
Serving clients in East Longmeadow, MA, Longmeadow, MA, and Wilbraham, MA
I help my clients by providing the expert advice needed to make informed insurance decisions
Please contact me today to learn more about our complete coverage plans designed to protect you, your home, and your automobile.
Licensed in: Connecticut, Massachusetts

Get to know my team
Brian Mateo
Sales Associate
Hello, My name is Brian Mateo. I started with Liberty Mutual in March of 2020 as a Sales Associate. In my time here I've been able to make a lot of clients happy and put them into a better insurance position. I also speak Spanish so I've been able to truly connect with our Spanish speaking policyholders and ensure that all their concerns are answered. Before starting here at Liberty I graduated from Curry College class of 2018 with Magna Cum Laude honors, the skills I picked up there have truly boosted my performance here at Liberty. My goal is to put all my clients into the best insurance position possible and to ease all their insurance concerns! I find joy in helping you find the best policy for the best possible price!