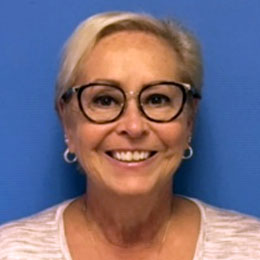 Shirley Lutch, LUTCF
Senior Sales Representative
Pittsburgh, PA
Get a quote with
Shirley
Begin your free online quote
Get a quote with
Shirley
Begin your free online quote
Get a quote with
Shirley
Begin your free online quote
I have been in the insurance industry for over 43 years. I have received the prestigious Lamp Lighter Award, Pacesetter, Pacesetter Plus, Pursuit of Excellence, Liberty Leader, Legends of Golf, Life Masters, Liberty Life Leader and Rookie of the Year awards during my career at Liberty. My husband Dan and I have 5 children ranging in age from 35 to 20. We have lived in the Jefferson Hills community now for the past 25 years.

I am excited about the cost effective products Liberty Mutual has to offer. At Liberty Mutual, we are committed to offering affordable insurance programs to help you lead a safer more secure life.
Please contact me today to learn more about our complete coverage plans designed to protect you, your home, and your automobile.
Licensed in: Maryland, West Virginia, Ohio, New Jersey, New York, Pennsylvania

Awards & Honors
Lamplighter Award

The Lamplighters Club was designed to recognize initial Life and Annuity Sales efforts.

Liberty Leaders

The Liberty Leaders Club recognizes and honors the top 12% of outstanding performance in the sale of Personal Lines policies.

Liberty Life Leaders

The Liberty Life Leaders Club recognizes and honors outstanding performance of the 12% of the salesforce in the sale of Personal Life Insurance and Annuities.