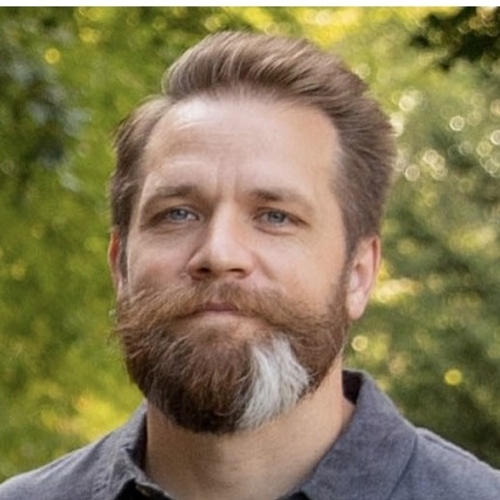 Stuart Ninabuck, LUTCF
Executive Sales Representative
Appleton, WI
Get a quote with
Stuart
Begin your free online quote
Get a quote with
Stuart
Begin your free online quote
Get a quote with
Stuart
Begin your free online quote
I began my career with Liberty Mutual back in 2008. In my short tenure with this company, I have been fortunate enough to achieve many awards and accomplishments. I credit my success to my fantastic clients who have supported me throughout the years with their trust, business, and consistent referrals of their friends and family.

I started working as an agent right after graduation from St Norbert College where I received my bachelor's degree in both English and History. In my free time, I enjoy spending time with my beautiful wife and our four children. I also enjoy working on our hobby farm, beekeeping, gardening, and anything history related.

As one of the most tenured sales representatives in the state, I have trained and mentored many other agents. I look forward to bringing my expertise to your unique insurance needs. I am committed to offering affordable insurance products to help you lead a safer, more secure life.
Please contact me today to learn more about our complete coverage plans designed to protect you, your home, and your automobile.
Licensed in: Illinois, Wisconsin, Minnesota, Michigan, Arizona

Awards & Honors
Circle of Winners

The Circle of Winners award is presented annually to top producing sales representatives for the sales of Life Insurance.

Liberty Leaders

The Liberty Leaders Club recognizes and honors the top 12% of outstanding performance in the sale of Personal Lines policies.

Liberty Life Leaders

The Liberty Life Leaders Club recognizes and honors outstanding performance of the 12% of the salesforce in the sale of Personal Life Insurance and Annuities.
Get to know my team
Elizabeth Reinke
Sales Associate
I am looking forward to sharing with you the complete range of affordable and comprehensive programs Liberty Mutual has to offer. Please email me with any questions.
Mitchell Ciske
Sales Associate
I began my career with Liberty Mutual in 2018. I graduated with a Bachelor's degree in Business with a concentration in insurance from UW Stevens Point. In my spare time, I enjoy a variety of sports and am active in my local community of Little Chute. Here at Liberty Mutual we are committed to helping you find a comprehensive, cost-effective personal insurance program.
Christopher Sherfey
Sales Associate
I was welcomed into the Liberty Mutual family in 2019 and have been enjoying my time here ever since. I get personal satisfaction in being able to save you money on your insurance needs and being able to help you navigate the sometimes confusing waters of the insurance world. I grew up in Menominee, MI and always made sure to go to the annual waterfront festival. Once I graduated high school, I attended UW Marinette and from there I moved to Appleton to start my career with Liberty Mutual. In my personal time, I enjoy exploring the local parks of Appleton and taking road trips to Milwaukee and Chicago to attend concerts. Let me take the guess work out of finding you the best policy at the right price, call or email today and let's get started!