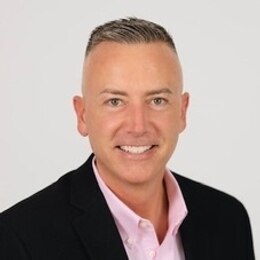 Tim Fallon
Executive Sales Representative
Naperville, IL
Get a quote with
Tim
Begin your free online quote
Get a quote with
Tim
Begin your free online quote
Get a quote with
Tim
Begin your free online quote
Hello, my name is Tim Fallon and since 2007 I have been proud to work for Liberty Mutual. During my years with Liberty Mutual, I have qualified for membership in our top sales club, Liberty Leaders. I currently mentor new agents in IL to help educate and coach the importance of customer service. I am an alum of Southern Oregon University where I also played basketball. I am married and have three beautiful children!

Insurance can be confusing and complicated which is why it's important to have an experienced knowledgeable insurance agent. Email or call me to ensure that your family, your automobile and your home are fully protected. Saving money is good - getting good advice is priceless.
Please contact me today to learn more about our complete coverage plans designed to protect you, your home, and your automobile.
Licensed in: Iowa, Wisconsin, Missouri, Indiana, Illinois, Oregon, Florida
License #: FL Lic# W460152

Awards & Honors
Liberty Leaders

The Liberty Leaders Club recognizes and honors the top 12% of outstanding performance in the sale of Personal Lines policies.

Liberty Life Leaders

The Liberty Life Leaders Club recognizes and honors outstanding performance of the 12% of the salesforce in the sale of Personal Life Insurance and Annuities.

Pacesetter

The Pacesetter programs recognizes Sales Representatives, in their first 4 years on the job, who perform over-and-above the expectations of the sale of Personal Insurance policies.
Get to know my team
Michael Walcott
Sales Associate
In 2017, I joined the Liberty Mutual sales department. I am an alumnus of Northern Illinois University where I earned a degree in Business Administration. I enjoy traveling to different theme parks for roller coasters. Contact me to help find comprehensive coverage tailored to protect you, your home, and your automobile.
Erik Lopez
Sales Associate
Joined Liberty Mutual Insurance in 2015
Graduated from Aurora University with a degree in Business and Marketing
Active member of the Regional Hispanic Chamber of Commerce.
I enjoy getting to know my customers and their unique situation, needs and personal circumstances
My goal is providing you with quality coverage at a fair price
I work personally with my clients to recommend coverage levels and options customized for each life-stage
Matthew Schmalz
Sales Associate
Began career with Liberty Mutual Insurance in 2018
Graduated from Illinois State University with a degree in Entrepreneurship and Small Business Management
Serving clients in Naperville, IL; Joliet, IL; Greater Chicago Area
I enjoy getting to know my customers and their unique situation, needs and personal circumstances
My goal is providing you with quality coverage at a fair price