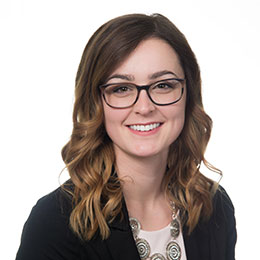 Zoe Waldbuesser
Sales Representative
Perrysburg, OH
Get a quote with
Zoe
Begin your free online quote
Get a quote with
Zoe
Begin your free online quote
Get a quote with
Zoe
Begin your free online quote
My office
6350 Levis Commons Blvd #302
Perrysburg, OH 43551
I am proud to say I was born and raised in Toledo, Ohio. That being said, my dad and I are both Michigan State University Alumni (GO GREEN!) and after graduation, I found myself in the great 419! My fiancé and I purchased our first home together last year, in Washington Local District. So, I know the emotional rollercoaster that is looking for your dream home and car. Once you find it, it puts things into perspective - you want to make sure EVERYTHING and EVERYONE is protected.
In my free time, I'm usually with my fiancé, friends, family, and my 3 fur-babies.
I chose this career path because my previous job restricted my ability to help people. I was selling business to business and not person to person. At the end of the day, I pride myself in doing what's best for the customer. Whether that's becoming their agent, reviewing their current policies, answering any questions, or confirming that they are in a great position with their previous company.
Please contact me today to learn more about our complete coverage plans designed to protect you, your home, and your automobile.
Licensed in: Ohio, Michigan