insurance sales representative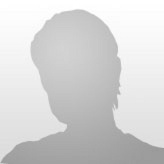 Andrew Martinez
Licensed Representative in Auto, Home, and Personal Liability
CA0I25701
Office Hours
Monday-Friday 7am-1am, Saturday 7am-11:30pm, Sunday 9am-10pm; EST
About This Insurance Agent

I joined Liberty Mutual Insurance in 2013. My wife and I have one child, Olivia. In my spare time, I enjoy riding my motorcycle, playing music, going to the beach, and spending time with my daughter. I enjoy getting to know my customers and their unique situation, needs and personal circumstances. My goal is providing you with quality coverage at a fair price. I work personally with my clients to recommend coverage levels and options customized for each life-stage.
Please contact me today to learn more about our complete coverage plans designed to protect you, your home, and your automobile.