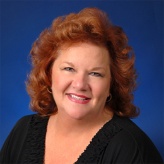 Berni Horan
Licensed in Auto, Home, and Life in TX
1-281-256-1405

x59068

(Direct)
1-888-381-4354 (Toll-Free)
1-281-251-0108 (Fax)
110 Vintage Park Blvd., STE 110
Houston, TX 77070
1-281-256-1405 (Direct)
1-888-381-4354 (Toll-Free)
1-281-251-0108 (Fax)
Office Hours
Monday-Friday 8:30-5*, Saturday (By Appt.), *(Evenings by Appt.)
About This Insurance Agent

I am excited about the wide range of cost-effective programs Liberty Mutual has to offer. I started my career in customer service and have brought with me all of the skills and knowledge I gained. At Liberty Mutual, we are committed to offering affordable insurance programs to help you lead a safer more secure life.
Please contact me today to learn more about our complete coverage plans designed to protect you, your home, and your automobile.