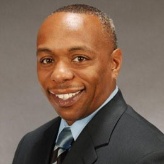 Brian Davis
Licensed in Auto, Home, and Life in MD, DC & VA
1-301-262-5242

x54609

(Direct)
1-866-941-4012 (Toll-Free)
1-301-442-3547 (Cell)
1-301-464-3597 (Fax)
2200 Defense Highway, Ste 101
Crofton, MD 21114
1-301-262-5242 (Direct)
1-866-941-4012 (Toll-Free)
1-301-464-3597 (Fax)
Office Hours
Monday-Friday 8:00-5*; Saturday (By Appt.); *(Evenings by Appt.)
About This Insurance Agent

I am excited about the wide range of cost-effective programs Liberty Mutual has to offer. I served in the US Army for 8 years where I took pride in ensuring the safety and freedom of this great country. At Liberty Mutual, we are committed to offering affordable insurance programs to help you lead a safer more secure life.
Please contact me today to learn more about our complete coverage plans designed to protect you, your home, and your automobile.