lead sales representative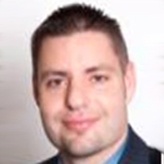 Brian Sullivan
1-623-535-7161

x58006

(Direct)
1-888-389-7517 (Toll-Free)
1-623-293-3423 (Cell)
1-603-334-5970 (Fax)
1860 N 95th Lane, Suite 100
Phoenix, AZ 85037
1-623-535-7161 (Direct)
1-888-389-7517 (Toll-Free)
1-623-936-3966 (Fax)
Office Hours
Monday-Friday 8:30-5*, Saturday (By Appt.), *(Evenings by Appt.)
About This Insurance Agent

I am excited about the wide range of cost-effective services we at Liberty Mutual offer. I have been an agent with Liberty Mutual for 9 years. I aspire to help each and every customer by offering better protection and making insurance more affordable. I enjoy the time spent with my family and 7 year old daughter. I understand the value of protecting the people and things we value and work hard for. At Liberty Mutual we are committed to helping people live safer more secure lives.
Please contact me today to learn more about our complete coverage plans designed to protect you, your home, and your automobile.
Awards & Honors
Lamplighter Award
The Lamplighters Club was designed to recognize initial Life and Annuity Sales efforts.
Pacesetter
The Pacesetter programs recognizes Sales Representatives, in their first 4 years on the job, who perform over-and-above the expectations of the sale of Personal Insurance policies.