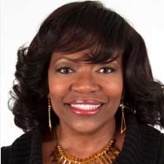 Gloria Harrison
Licensed in Auto, Home, and Life in DC, MD & VA
1-301-262-5242

x54611

(Direct)
1-866-941-4012 (Toll-Free)
1-301-257-6780 (Cell)
1-603-559-2421 (Fax)
2200 Defense Highway, Ste 101
Crofton, MD 21114
1-301-262-5242 (Direct)
1-866-941-4012 (Toll-Free)
1-301-464-3597 (Fax)
Office Hours
Monday-Friday 8:00-5*; Saturday (By Appt.); *(Evenings by Appt.)
About This Insurance Agent

I am excited about the wide range of cost-effective programs Liberty Mutual has to offer. I am committed to helping you find the right policy and coverage that meets your specific needs. At Liberty Mutual, we take the time to consult with you and explain the options so that you can make the right choice for you and your family. We have a range of products for your AUTO-HOME -LIFE and more. I have a B.S. in Marketing and have earned the designation of Financial Services Certified Planner (F.S.C.P.) from The American College I volunteer regularly for various organizations in the DMV area supporting the needs of the local communities. At Liberty Mutual, we are committed to offering insurance programs to help you lead a safer more secure life. Call me today for a No Obligation review of your personal insurance. I look forward to hearing from you soon!
Please contact me today to learn more about our complete coverage plans designed to protect you, your home, and your automobile.