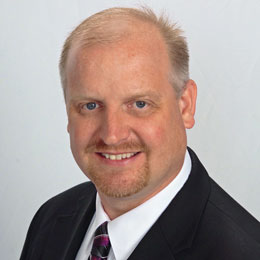 Jarrett Christianson, LUTCF
Get a quote with
Jarrett
Begin your free online quote
Get a quote with
Jarrett
Begin your free online quote
Get a quote with
Jarrett
Begin your free online quote
My career with Liberty Mutual started in 2012. During my time at Liberty Mutual, I obtained my LUTCF Designation and earned many awards including PLP Fast Start, Arizona and Zone 3 Rookie of the year, Pacesetter (6 times) and Pacesetter plus (7 Times). I received my degree from University of Phoenix in 2015. In my spare time, I enjoy spending time with Friends and Family. I have been married for over 20 years and have 2 dogs and 1 cat. I can offer you an insurance plan that can be tailored to your life style, as well as to your budget.
Please contact me today to learn more about our complete coverage plans designed to protect you, your home, and your automobile.
Licensed in: Minnesota, Arizona, Colorado

Get to know my team
Janalee Westbrook
Sales Associate
In 2016 I joined the Liberty Mutual sales department, receiving several awards and promotions throughout my career with Liberty Mutual. I have been in the insurance industry for over 20 years, including health and life insurance. I In my spare time, I enjoy community service, primarily working with children and homeless service groups. My husband and I have been married for 33 years and have 2 beautiful daughters. Patiently waiting for grandchildren. Contact me to help find comprehensive coverage designed to protect you, your home, your automobile, life and annunity needs. We are here to make sure you are protected in every way. For your future and the future and protection of your family.
Customer Reviews
Jarrett took care of us and saved us a ton of money on our homeowners policy and got us better coverage. Thanks Jarrett and Kayla you are great people.
Pat Meehan
 — 
August 15, 2018
Jarrett Christianson
 — 
March 1, 2018
We were on a time crunch with our old policy terminating the next day. He was patient, professional, detailed, and saved us close to $300. He took his time to explain everything and look up the best policy for us.
Patricia Monsibais
 — 
January 26, 2019
Two years later, and I just want to update my review. Jarrett continues to be an excellent resource for home & auto insurance. He is knowledgeable and fights for his clients!!! Jarrett is an experienced agent who knows all the ins and outs of insurance. He explains things in plain language so I could understand clearly the best course of action for my family. He really cares about his clients on an individual basis. I had an accident that was not my fault, and Jarrett went above and beyond to make sure the process went as smoothly as possible.
Heather Werner
 — 
December 3, 2020