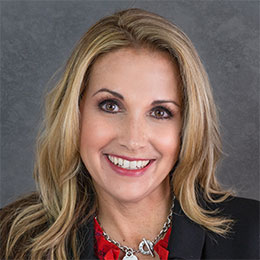 Tina Kawar, LUTCF
Executive Sales Representative
Scottsdale, AZ
Get a quote with
Tina
Begin your free online quote
Get a quote with
Tina
Begin your free online quote
Get a quote with
Tina
Begin your free online quote
My office
17207 N Perimeter Dr, Ste 100
Scottsdale, AZ 85255
Hello, I am Tina Kawar and began my career with Liberty Mutual in 2008. I attended college in Arizona and have resided in Arizona most of my life. Throughout the course of my career with Liberty Mutual, I have received numerous awards including membership in the Liberty Leaders and Liberty Life Leaders; Liberty Mutual's top sales clubs. My husband and I enjoy spending time with our 6 children, our grandchildren and attending our youngest son's sporting events, as I am a Baseball Mom. I also enjoy being involved in my community with the Exchange Club of Scottsdale and supporting organizations that are near and dear to my heart.
I am committed to helping you find a comprehensive, cost-effective personal insurance coverage for all of your family's insurance needs to make sure that you are completely protected. I look forward to being your lifetime Liberty Mutual Insurance Representative.
Please contact me today to learn more about our complete coverage plans designed to protect you, your home, and your automobile.
Awards & Honors
Crown Award

The Crown award is presented annually to the top producing sales representative in each of four categories: Auto Sales, Home Sales, Life Sales and Overall.

Lamplighter Award

The Lamplighters Club was designed to recognize initial Life and Annuity Sales efforts.

Liberty Life Leaders

The Liberty Life Leaders Club recognizes and honors outstanding performance of the 12% of the salesforce in the sale of Personal Life Insurance and Annuities.
Get to know my team
Deborah Brunn
Sales Associate
Hello my name is Debbie Brunn I have been with Liberty mutual since 1994. I received my Bachelor's Degree from The University Of Northern Colorado. My main objective at Liberty Mutual is to ensure that you, your automobile and your home are fully protected. Contact me to learn more about the many comprehensive and cost-effective insurance programs Liberty Mutual has to offer.