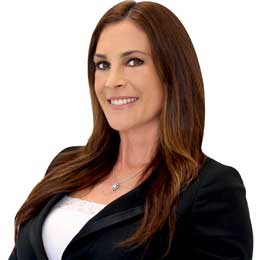 Kimberley Brennan
Senior Sales Representative
Irvine, CA
Get a quote with
Kimberley
Begin your free online quote
Get a quote with
Kimberley
Begin your free online quote
Get a quote with
Kimberley
Begin your free online quote
My career with Liberty Mutual started in 2014. Throughout the course of my career with Liberty Mutual, I have received numerous awards including the Lamplighter Award for outstanding achievement in life insurance along with earning membership in the prestigious Liberty Life Leaders. I earned my degree in Movement and Exercise Science from Chapman University after receiving the Provost Scholarship for academic achievement. In my spare time, my husband and I enjoy creating lasting memories with our children.

My goal is providing you with quality coverage at a fair price. I enjoy getting to know my clients and their unique situation, needs and personal circumstance. I work personally with my clients to recommend coverage levels and options customized for each life stage.
Please contact me today to learn more about our complete coverage plans designed to protect you, your home, and your automobile.
Licensed in: California
License #: CA Lic# 0J13056

Awards & Honors
Lamplighter Award

The Lamplighters Club was designed to recognize initial Life and Annuity Sales efforts.

Liberty Life Leaders

The Liberty Life Leaders Club recognizes and honors outstanding performance of the 12% of the salesforce in the sale of Personal Life Insurance and Annuities.

Pursuit of Excellence

The Pursuit of Excellence program rewards Sales Representatives in their first 2 years on the job, who excel at Personal insurance new business production.