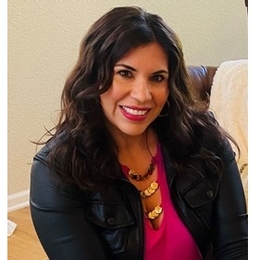 Melissa Messer, LUTCF
Executive Sales Representative
Rocklin, CA
Get a quote with
Melissa
Begin your free online quote
Get a quote with
Melissa
Begin your free online quote
Get a quote with
Melissa
Begin your free online quote
I began my career with Liberty Mutual Insurance in 2003. Since then the Liberty Leaders Club and Liberty Life Leaders Club have recognized me for my high achievements. I graduated from California State University, Sacramento with a Bachelor of Science Degree in Business Administration concentrating in Risk Management and Insurance and Finance. I have also completed my LUTCF Designation. I am an active member of Sacramento Community Connections Professional Networking Group, Sacfit Running Group and the Carmichael and Folsom Chambers of Commerce. I am married to my high school sweetheart and we have two adorable children and an Australian Shepherd puppy! In my free time, I enjoy running, being outdoors and doing volunteer work.
Please contact me today to learn more about our complete coverage plans designed to protect you, your home, and your automobile.
Licensed in: California
License #: CA Lic# 0E09122

Awards & Honors
Lamplighter Award

The Lamplighters Club was designed to recognize initial Life and Annuity Sales efforts.

Liberty Leaders

The Liberty Leaders Club recognizes and honors the top 12% of outstanding performance in the sale of Personal Lines policies.

Liberty Life Leaders

The Liberty Life Leaders Club recognizes and honors outstanding performance of the 12% of the salesforce in the sale of Personal Life Insurance and Annuities.