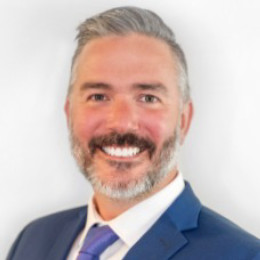 John O'Leary
Senior Sales Representative
Glastonbury, CT
Get a quote with
John
Begin your free online quote
Get a quote with
John
Begin your free online quote
Get a quote with
John
Begin your free online quote
I graduated from Central Connecticut State University with a Bachelors degree in Marketing and a proud parent on one son, Lukas. At Liberty Mutual, I service clients anywhere in CT, and work personally with my clients to recommend coverage levels and options customized for each life-stage.
Please contact me today to learn more about our complete coverage plans designed to protect you, your home, and your automobile.
Licensed in: Connecticut, Massachusetts, Ohio, Texas

Awards & Honors
Pacesetter

The Pacesetter programs recognizes Sales Representatives, in their first 4 years on the job, who perform over-and-above the expectations of the sale of Personal Insurance policies.

Liberty Leaders

The Liberty Leaders Club recognizes and honors the top 12% of outstanding performance in the sale of Personal Lines policies.

Liberty Life Leaders

The Liberty Life Leaders Club recognizes and honors outstanding performance of the 12% of the salesforce in the sale of Personal Life Insurance and Annuities.
Get to know my team
Alysia Danio
Sales Associate
Hello, my name is Alysia and I have been with Liberty Mutual since the beginning of 2020 but I have over 10 years of insurance experience. When I am not working, I love spending time with my two daughters and husband. Our daughters dance competitively so we spend a lot of time at the studio, we also love to go to the beach and enjoy the outdoors! My passion is helping others and here at Liberty I do that by formulating a package for each of my clients that fits their needs.