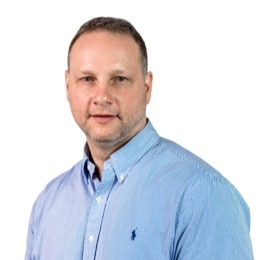 Brian Monroe, LUTCF
Executive Sales Representative
Wallingford, CT
Get a quote with
Brian
Begin your free online quote
Get a quote with
Brian
Begin your free online quote
Get a quote with
Brian
Begin your free online quote
In working at Liberty Mutual; I am excited to discuss the wide range of cost-effective programs that best fit your specific needs. I am very thorough to match the right products, while explaining the benefits and the way they protect you.

I graduated from Quinnipiac College and majored in Communications. My wife Brenda and I have two children who are the joys of our lives and keep us on the move. I am active with our children's sports interests and their other extracurricular activities. I am all about assisting people whenever possible. At Liberty Mutual, we are committed to offering affordable insurance programs to help you lead a safer more secure life
Please contact me today to learn more about our complete coverage plans designed to protect you, your home, and your automobile.
Licensed in: Connecticut, New York, Virginia, Massachusetts

Awards & Honors
Lamplighter Award

The Lamplighters Club was designed to recognize initial Life and Annuity Sales efforts.

Liberty Leaders

The Liberty Leaders Club recognizes and honors the top 12% of outstanding performance in the sale of Personal Lines policies.

Liberty Life Leaders

The Liberty Life Leaders Club recognizes and honors outstanding performance of the 12% of the salesforce in the sale of Personal Life Insurance and Annuities.
Get to know my team
Jessica Gugliotti
Sales Associate
Hello, my name is Jessica Gugliotti. I joined Liberty Mutual in 2019 as a Sales Associate. I enjoy working with customers and helping them insure and protect what matters to them the most.
I am a graduate of The University of Connecticut where I earned a BA in Liberal Arts. My proudest achievement so far is being a mom to my 2 amazing daughters.
When I am not at one of their sporting events, you might find me in the kitchen cooking or baking.