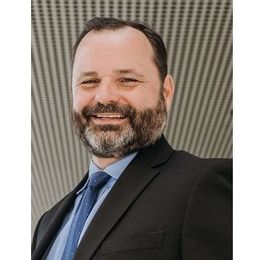 Christopher Wink
Sales Representative
Carrollwood, FL
Get a quote with
Christopher
Begin your free online quote
Get a quote with
Christopher
Begin your free online quote
Get a quote with
Christopher
Begin your free online quote
My office
3550 Buschwood Park Dr, Ste 300
Carrollwood, FL 33618
Chris Wink has been in sales for over 20 years, the last 14 years he spent with a major food and beverage corporation. In that 14 years, he held various roles where he developed strong skills selling at multiple levels throughout the retail environment. Within his leadership role, he was coaching, leading and mentoring at all levels, which included frontline employees, campus hires, and managers. Chris's work ethic had him continuously meeting and exceeding expectations of the business.
Chris is a native of Tampa, Florida. He is married to Amanda and together they have 3 busy children, Christopher (21), Camryn (18), and Chesnee (14). In his down time, Chris enjoys spending time with his family doing many outdoor activities such as gardening, beekeeping, fishing, and camping in their vintage Airstream-especially, in The Florida Keys.
Chris is very passionate about supporting our local youth. He has given his time in many different ways, from coaching football, t-ball and mentoring young people to working with local FFA programs at area schools, often giving his time to support the students at various functions throughout the year.
Please contact me today to learn more about our complete coverage plans designed to protect you, your home, and your automobile.
Licensed in: Florida
License #: W648264