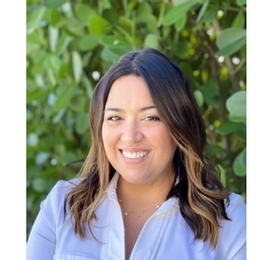 Iris Campos
Senior Sales Representative
Fort Lauderdale, FL
Get a quote with
Iris
Begin your free online quote
Get a quote with
Iris
Begin your free online quote
Get a quote with
Iris
Begin your free online quote
My office
2101 West Commercial Blvd, Ste 1400
Fort Lauderdale, FL 33309
I am excited about the wide range of cost-effective programs Liberty Mutual has to offer. I graduated from the University of Miami with a Bachelor's of Science in Education and Criminal Justice. I am involved with the Make a Wish Foundation, Girl Scouts of South Florida, and I'm an active participant of South Florida Hispanic Chamber of Commerce, City of Pembroke Pines, Miramar Chamber of Commerce, and Latin Chamber of Commerce of Broward County.
Please contact me today to learn more about our complete coverage plans designed to protect you, your home, and your automobile.
Licensed in: Florida, California, New Jersey, New York
License #: FL Lic# P194887
Languages Spoken: ENGLISH, SPANISH
Awards & Honors
Lamplighter Award

The Lamplighters Club was designed to recognize initial Life and Annuity Sales efforts.

Liberty Leaders

The Liberty Leaders Club recognizes and honors the top 12% of outstanding performance in the sale of Personal Lines policies.

Pacesetter

The Pacesetter programs recognizes Sales Representatives, in their first 4 years on the job, who perform over-and-above the expectations of the sale of Personal Insurance policies.