Ashley Williams-Patterson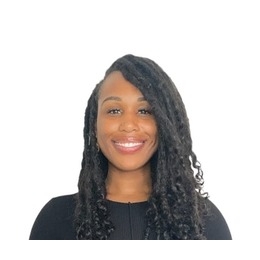 Ashley Williams-Patterson
My name is Ashley Williams-Patterson and I am a mother to a 7 year old boy and 1 year old shit tzu puppy. We live in the beautiful city of Sanford Florida. I was born in West Orange, Nj and grew up in Ormond Beach Florida. My background includes over 10+ years of sales and customer service experience. I have been employed with Liberty Mutual since 2018. I spent my first 2 years working in the call center which allowed me to assist customers across the nation and now I represent the local office in Orlando Florida. I find great pride in being able to assist people of all ages with their insurance needs, while continuing to represent one of the top insurance companies. When you have insurance you know that you are secured against any unforeseen events in life, and this gives you complete peace of mind. Allow me to assist you in achieving that.
Please contact me today to learn more about our complete coverage plans designed to protect you, your home, and your automobile.
Licensed in: Florida
License #: W519314

Customer Reviews
Michael Ford
 — 
March 18, 2022
She's amazing ! Helped me save so much money w. My car insurance and every single question I asked she answered thoroughly! Thank you so much !
Mary Rodriguez
 — 
February 18, 2022
Ashley did an AMAZING job she found me the lowest quotes for my car i was paying $270 and she found me one for $120.75!!! Thats amazing!! Loved her customer service she's the GOAT!! Contact her ASAAAP!
Vicmarie Martinez
 — 
February 8, 2022
Viviana Lopez
 — 
January 17, 2022
Ashley was extremely helpful! She answered every question I had and made sure she gave me the best rate possible! She helped me save $60 every month! She does free quotes and she's not pushy at all! I recommend her to everyone!
Brittney R
 — 
January 8, 2022