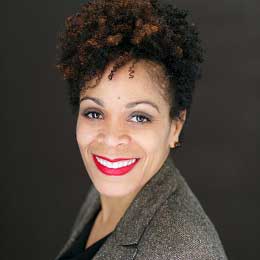 Romaine Washington, LUTCF
Get a quote with
Romaine
Begin your free online quote
Get a quote with
Romaine
Begin your free online quote
Get a quote with
Romaine
Begin your free online quote
Hello, my name is Romaine Washington and my career with Liberty Mutual began in 2010. During my time at Liberty Mutual, I have earned membership into Liberty Leaders, our top sales clubs. I attended and received my Life Underwriting Training Council Fellow (LUTCF) designation from The American College. In my spare time, I enjoy volunteering, taking long walks and gourmet cooking. I am married and have 2 adult children, twin grand-children and a Shih Tzu named Biscuit. I can offer you an insurance plan that can be tailored to your life style, as well as to your budget. Contact me to learn more about the many comprehensive and cost-effective insurance programs Liberty Mutual has to offer.
Please contact me today to learn more about our complete coverage plans designed to protect you, your home, and your automobile.
Awards & Honors
Lamplighter Award

The Lamplighters Club was designed to recognize initial Life and Annuity Sales efforts.

Liberty Leaders

The Liberty Leaders Club recognizes and honors the top 12% of outstanding performance in the sale of Personal Lines policies.

Pacesetter

The Pacesetter programs recognizes Sales Representatives, in their first 4 years on the job, who perform over-and-above the expectations of the sale of Personal Insurance policies.
Customer Reviews
Romaine is the best! She is very professional and goes over and above to be sure your needs are taken care of. She is very knowledgeable and will be sure you have the best insurance plans for you and your family!!!
Kwannda
 — 
December 3, 2021
Romaine is always super helpful and knowledgeable.
Gissette Valentin
 — 
November 16, 2021
Romaine works the hardest possible to save money and find the best policy. She is very responsive via email.
Sonal Patel
 — 
June 4, 2021
Romaine Washington has been professional, available and very attentive and responsive to the needs of my family. She has assisted in every area in which we inquired. If she did not have the answer, she found the answer, saving us time and money. We are very appreciative...
Thurmond Tillman
 — 
April 22, 2021
Romaine Washington provides exceptional customer care and service. She worked hard to get every possible discount for my policies with a cheerful and professional attitude. She is a pleasure to work with. I highly recommend Romaine!
Julie Johnson
 — 
September 23, 2020