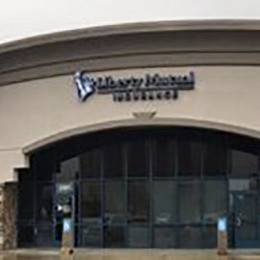 Meridian, ID
3501 E Overland Rd, Silverstone Point
Meridian, ID 83642
Hours:
Monday:
By appointment only
Tuesday:
By appointment only
Wednesday:
By appointment only
Thursday:
By appointment only
Friday:
By appointment only
Saturday:
By appointment only
Sunday:
By appointment only
More contact information
1-800-362-2876 (Toll-Free)
1-208-323-7702 (Fax)
About our office
At the Liberty Mutual office in Meridian, trained local agents can help you find the coverage you need, and the discounts you deserve. Our Meridian, ID office is located at 3501 E Overland Road next to the intersection of Eagle Road and Overland Road, just south of Interstate 84.
Liberty Mutual has had a local sales office in the Treasure Valley for more than 30 years. Our office serves the entire Treasure Valley, including Boise, Meridian, Nampa, and Eagle. As well, our office serves the McCall/Donnelly area.
Causes close to our hearts
Our representatives participate in a number of community activities including:
We have partnered with the Boise State Alumni Association providing discounts to BSU Alumni since 1996.
Talk to a Liberty Mutual Agent Today
Contact a sales representative today to learn more about which auto insurance, home insurance, and life insurance options are best for you and your family.