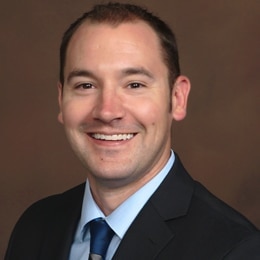 Chris Gruenefeld
Lead Sales Representative
Warrenville, IL
Get a quote with
Chris
Begin your free online quote
Get a quote with
Chris
Begin your free online quote
Get a quote with
Chris
Begin your free online quote
Began career with Liberty Mutual Insurance in 2016
Graduated college with two degrees one in Business Management and the other in Marketing
Serving clients in Huntley; Geneva; Algonquin; and the rest of the Greater Chicago area
My wife and I are proud parents of two boys!
I enjoy spending time with my children
In my free time I enjoy spending time with my family outdoors and near water
I am an active member of the Huntley Chamber of Commerce and very involved in the community
I enjoy getting to know my customers and their unique situation, needs and personal circumstances
Please contact me today to learn more about our complete coverage plans designed to protect you, your home, and your automobile.
Get to know my team
Francisco Cabrera
Sales Associate
I joined Team Gruenefeld at Liberty Mutual in 2019 after graduating from Northern Illinois University with a B.S. in Finance and a Professional Sales Certificate. My goal is to provide peace of mind for all Illinois residents at a fair price through our Life, Home, and Auto Insurance products. Please contact me to set up an appointment for an insurance review.
Andree Pospisil
Sales Associate
I joined Liberty Mutual as part of the Gruenefeld Team in June of 2018 and feel lucky to be able to continue my career in insurance here. I enjoy getting to know my customers and understanding their personal insurance needs. My goal is to ensure each customer is properly covered and that they have a complete understanding of their coverage now as well as what they will need in the future. I have lived in the Geneva/Fox Valley area my entire life and am a member of several local chambers. I also enjoy getting out in the community to indulge in our incredible restaurants, shops and festivals.