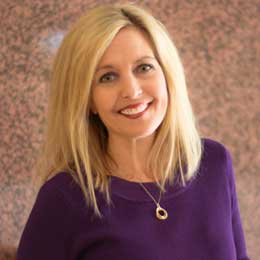 Jessica Brown Smith, LUTCF, AINS
My office
101 Bullitt Lane, Ste 105 One Oxmoor Place
Louisville, KY 40222
Hello, my name is Jessica Brown Smith and my career with Liberty Mutual began in 1990. I graduated from Indiana Wesleyan University. My husband and I enjoy spending time with our 2 children and my grandson. Here at Liberty Mutual we are committed to helping you find a comprehensive, cost-effective personal insurance program.
Please contact me today to learn more about our complete coverage plans designed to protect you, your home, and your automobile.
Licensed in: Kentucky, Ohio, Indiana

Awards & Honors
Lamplighter Award

The Lamplighters Club was designed to recognize initial Life and Annuity Sales efforts.
Customer Reviews
Thank you Jessica. I needed to change to lower amt policies for home and car and keep all benefits and you came through with two great companies. Thanks again
sunnyday
 — 
September 2, 2022
Jessica uses technology to make the renewal process quick and easy, but she is also accessible (by phone and email) and quick to respond to questions. Quotes were competitive. Thank you Jessica!
Susan Hammond
 — 
August 29, 2022
She was so helpful. Explained everything that was happening. I couldn't have asked for anyone better.
Martha Smith
 — 
August 23, 2022
Jessica has helped me over the years and has always been easy to to contact and provides excellent service. I strongly recommend her. Professional, attentive, and has her clients best interest. 5 Stars.
Rafe Johnson
 — 
July 12, 2022
I have worked with Jessica for several years. She always gets quotes on all my coverages and helps me with the decision as to changing or staying with the current carrier. I would recommend Jessica to anyone who wants a person who tries to give you the best coverage for the best price.
Marjorie Schubnell
 — 
July 7, 2022