Stephanie Spalding Storer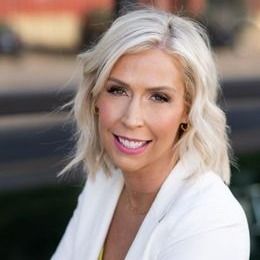 Stephanie Spalding Storer
Get a quote with
Stephanie
Get a quote with
Stephanie
Get a quote with
Stephanie
My office
101 Bullitt Lane, Ste 105 One Oxmoor Place
Louisville, KY 40222
Please contact me today to learn more about our complete coverage plans designed to protect you, your home, and your automobile.
Customer Reviews
Stephanie is very professional and efficient and a pleasure to work with, her bubbly and friendly personality is a bonus. She saved me $1000s per year on my home & auto insurance. Highly recommend letting her quote your insurance.
Emily Mooring
 — 
February 3, 2022
She was always quick to answer any questions. She really knows her stuff and can advise you as well as save you money. It is not often you get to say it is a pleasure to work with someone who is there for you by phone and electronically. She told me every step of the way what to expect. Excellent service.
Elaine Harrison Lane
 — 
January 31, 2022
Stephanie was extremely helpful in creating the right auto+home+RV bundle for my family.
Andrew Southerland
 — 
December 9, 2021
Stephanie provided timely, efficient, helpful service with both my home and car insurance. She worked hard to arrange suitable policies at a suitable price, and was friendly and considerate in her communications with me. I highly recommend Stephanie, confident she will do a great job assisting you in your insurance needs!
Kathy Lehtonen
 — 
November 25, 2021
Stephanie was a pleasure to work with! She had amazing rates & was really responsive. Super easy to work with and made first time home buying less stressful!!
Paige Thomas
 — 
November 25, 2021