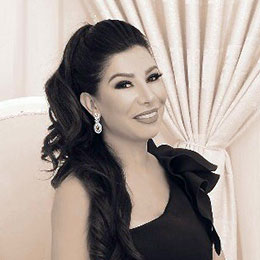 Elnaz Ahmadi, LUTCT, CPCU
My office
2200 Defense Hwy, Ste 101 Crofton Business Ctr
Crofton, MD 21114
Began career with Liberty Mutual Insurance in 2018
Serving clients in Maryland; DC; Virginia
Married with a child
I enjoy getting to know my customers and their unique situation, needs and personal circumstances
My goal is providing you with quality coverage at a fair price
Please contact me today to learn more about our complete coverage plans designed to protect you, your home, and your automobile.
Licensed in: Maryland, Virginia, District of Columbia

Awards & Honors
Pacesetter

The Pacesetter programs recognizes Sales Representatives, in their first 4 years on the job, who perform over-and-above the expectations of the sale of Personal Insurance policies.

Lamplighter Award

The Lamplighters Club was designed to recognize initial Life and Annuity Sales efforts.
Customer Reviews
Elnaz is a knowledgeable professional who will guide and help you with most care with all your insurance needs. I would strongly recommend her to all who are looking to find the best insurance under the care of a great person.
Neda Saadat
 — 
November 6, 2022
Ms. Elnaz Ahmadi's excellent explanations convinced me to change my home and car insurance after being a customer of another company for several years. Thank you for your advice, Ms. Ahmadi.
Jalaladdin Googlani
 — 
October 17, 2022
Thank you for your great service. Highly recommend.
Nahal A.
 — 
October 15, 2022
Very professional and knowledgeable about insurance, I'll recommend her for any insurance needs!
Sasan Chalezamini
 — 
October 11, 2022
We are extremely happy with her service. Elnaz is very professional and highly recommend.
GL ACCOUNTAX
 — 
October 11, 2022