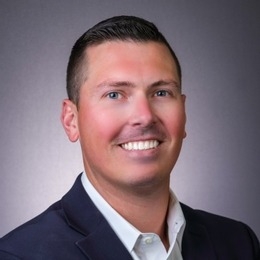 Bill Humphrey, FSCP, LUTCF.
I began my career with Liberty Mutual in 2013. During my time at Liberty Mutual, I have earned membership into Liberty Leaders and Liberty Life Leaders, our top sales clubs. I was born and raised in Easton, MA and I still currently reside here with my wife and two kids. I attended Easton Public Schools and graduated from Oliver Ames High School, where I played baseball, basketball, and golf for 4 years each. Following high school I attended Merrimack College, where I went on to play 4 years of baseball. In my spare time I enjoy golfing, and spending time with family and friends. As your life changes, so do your insurance needs, which is why it is important to have a well-educated insurance professional who can guide you in making the right decisions to protect your family and your assets. Please feel free to reach out to me to get a quick review of your insurance portfolio for I am committed to offering affordable insurance products to help you lead a safer, more secure life.
Please contact me today to learn more about our complete coverage plans designed to protect you, your home, and your automobile.
Licensed in: Massachusetts, Rhode Island, Pennsylvania, New Hampshire, District of Columbia, Connecticut, Virginia, New York, Maine

Awards & Honors
Lamplighter Award

The Lamplighters Club was designed to recognize initial Life and Annuity Sales efforts.

Liberty Life Leaders

The Liberty Life Leaders Club recognizes and honors outstanding performance of the 12% of the salesforce in the sale of Personal Life Insurance and Annuities.

Pacesetter

The Pacesetter programs recognizes Sales Representatives, in their first 4 years on the job, who perform over-and-above the expectations of the sale of Personal Insurance policies.