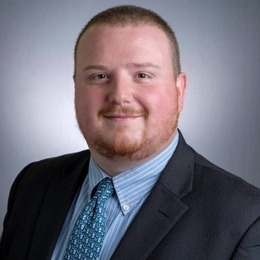 Adam McLarey
Senior Sales Representative
Springfield, MA
Get a quote with
Adam
Begin your free online quote
Get a quote with
Adam
Begin your free online quote
Get a quote with
Adam
Begin your free online quote
I am looking forward to sharing with you the complete range of affordable and comprehensive programs available with Liberty Mutual. I am married and I have three children. I love my job because I help protect the assets you have worked exceptionally hard to acquire. Most importantly I help protect your family.
Please contact me today to learn more about our complete coverage plans designed to protect you, your home, and your automobile.
Licensed in: Connecticut, Massachusetts

Get to know my team
Carol Varonakis
Sales Associate
I started working for Liberty Mutual in 2001 as a Customer Service Representative.
I was then promoted to a Customer Service Specialist and also became a Co-Chair of the New England Diversity and Recruiting Team.
In 2008 I was promoted to a Sales Associate for Paul Minear, an Executive Sales Representative in the Danvers office until he retired in 2017.
I became a member of the ASR Team and prospected for the State and developed some very valuable relationships and new ways to prospect for the MA Salesforce.
I am now a Sales Associate for Adam Mclarey in Springfield since June. I am quickly developing new relationships and opportunities with our Customers in Western MA.
I attended Lee Institute of Real Estate in 1982 and hold a Real Estate license in MA. I also have an Associates degree from Middlesex Community College and have taken several courses at Merrimac College in Business Management and Accounting. In my spare time, I love to spend time with my Grandchildren, Family and Friends and travel.
ALYSA O'CONNOR
Sales Associate