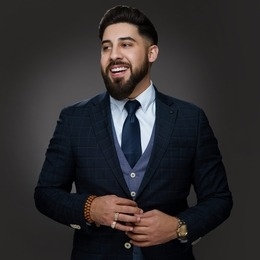 Hassan Mourad
Lead Sales Representative
Springfield, MA
Get a quote with
Hassan
Begin your free online quote
Get a quote with
Hassan
Begin your free online quote
Get a quote with
Hassan
Begin your free online quote
Began career with Liberty Mutual Insurance in 2018
Serving clients in Springfield, MA; West Springfield, MA; Amherst, MA
Married with 2 children
Interested and involved with soccer
I enjoy spending time with my children
I enjoy getting to know my customers and their unique situation, needs and personal circumstances
My goal is providing you with quality coverage at a fair price
I help my clients by providing the expert advice needed to make informed insurance decisions
Please contact me today to learn more about our complete coverage plans designed to protect you, your home, and your automobile.
Licensed in: Massachusetts
Languages Spoken: ENGLISH, ARABIC
Get to know my team
Alec Rackliffe
Sales Associate
Hi! My name is Alec Rackliffe and I've been a Sales Associate with Liberty Mutual since September 2019 after graduating from UMass Amherst. I work with Sales Representative, Hassan Mourad, in helping our clients find the right coverage for their needs at a price they can be happy with.