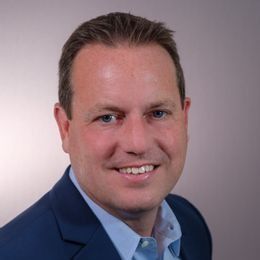 Matthew Hastings, LUTCF, MBA
I am excited about the wide range of cost-effective programs Liberty Mutual has to offer. I graduated from Western New England College and majored in Marketing. I also earned an MBA from the University of Massachusetts. I am very active in the community and am a youth basketball coach in my spare time. I am also a member The Affiliated Chambers of Commerce of Greater Springfield. At Liberty Mutual, we are committed to offering affordable insurance programs to help you lead a safer more secure life.
Please contact me today to learn more about our complete coverage plans designed to protect you, your home, and your automobile.
Licensed in: Massachusetts, Connecticut, Rhode Island

Get to know my team
Sheila Gonzalez
Sales Associate
Hello, my name is Sheila I Gonzalez. I started with Liberty Mutual in September of 2012 as a customer service representative. By November 2013 I was promoted to be part of the bilingual team in which I was able to service our English and Spanish speaking policyholders in all states. This same year I was awarded the Circle of Excellence award for customer representative of the year in the call center. In March of 2018 I transitioned to a sales Associate position in the Springfield office. I attended Ponce Paramedical College and graduated Magna Cum Laude, receiving my associate degree. In my spare time I enjoy spending time with my family and friends and dancing. I take pride in helping you find the right policy, for the right price, every time!
Shea Sheridan
Sales Associate
Hello, my name is Shea Sheridan and I began my career with Liberty Mutual as a Sales Associate in December 2020.
I graduated from Westfield State University with a degree in Business Management and concentration in Marketing and Sales. I work with Sales Representative, Matthew Hastings, and our goal is to ensure that our clients have the proper coverage they need to help protect what matters most to them.
Edward Kelly
Sales Associate
Hello, my name is Ed Kelly and I began my career with Liberty Mutual as a Sales Associate in January 2021. I graduated from UMASS Amherst with a Bachelor of Arts in Economics and a minor in Political Science. In my free time I enjoy coaching volleyball, playing basketball and spending time outdoors. I work with sales representative, Matthew Hastings, to help customers find a comprehensive, cost-effective insurance portfolio.
Customer Reviews
Sheila is always available for our insurance needs. Communicative, reliable and excellent service. Thank you for making business so easy.
Lexx Torres
 — 
November 22, 2022
Amneris Correa Sosa
 — 
November 3, 2022
Great!
Seth Haskins
 — 
October 19, 2022
Sheila should run this place
jose laboy
 — 
October 18, 2022
Jazmin Ortiz
 — 
September 29, 2022