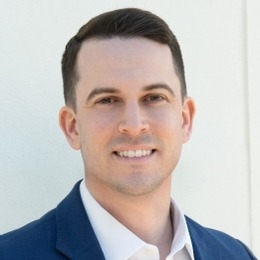 Nicholas Stoddard, LUTCF
Executive Sales Representative
Springfield, MA
Get a quote with
Nicholas
Begin your free online quote
Get a quote with
Nicholas
Begin your free online quote
Get a quote with
Nicholas
Begin your free online quote
I am looking forward to sharing with you the complete range of affordable and comprehensive programs available with Liberty Mutual. I graduated from the Isenberg School of Management at the University of Massachusetts Amherst with a degree in Marketing.
Please contact me today to learn more about our complete coverage plans designed to protect you, your home, and your automobile.
Licensed in: Massachusetts, Connecticut

Awards & Honors
Liberty Leaders

The Liberty Leaders Club recognizes and honors the top 12% of outstanding performance in the sale of Personal Lines policies.

Liberty Life Leaders

The Liberty Life Leaders Club recognizes and honors outstanding performance of the 12% of the salesforce in the sale of Personal Life Insurance and Annuities.

Liberty Elite

Liberty Elite was introduced to honor and recognize the top 1% of Sales Representatives in the sale of Personal Lines policies.
Get to know my team
Evan Alberts
Sales Associate
I joined Nick's team in July of 2019, although I had known him for many years as a member of the greater Northampton, MA business community – so I knew I would be working with one of the best! In the first year I have learned a great deal while being able to help many people in both Massachusetts and Connecticut with their personal insurance needs, while also networking with and supporting other local professionals in complimentary fields of business. We provide both existing and new customers with thorough, knowledgeable analysis, product selection, and responsive service, and we hope to have the opportunity to provide you with the same high level of service too.
Megan Fenn
Sales Associate
Hello, my name is Megan Fenn. I started as a temporary insurance assistant at Liberty Mutual in January of 2018. I then became an RMV services consultant in 2019 until I moved into my desired position of Sales Associate for Nick Stoddard in the beginning of 2020. As a lifelong resident of Western Ma, I take pride in working closely with my community to ensure they have the right amount of insurance coverage to keep them and their families protected at all times. I'm grateful for the opportunity to continue working with my customers to provide an exceptional experience!