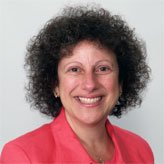 Rosanne Hamblin, LUTCF
Executive Sales Representative
Westborough, MA
Get a quote with
Rosanne
Begin your free online quote
Get a quote with
Rosanne
Begin your free online quote
Get a quote with
Rosanne
Begin your free online quote
My office
114 Turnpike Rd, Westborough Executive Park
Westborough, MA 01581
I joined Liberty Mutual in 1981. Throughout the course of my career with Liberty Mutual, I have received numerous awards including membership in the Liberty Leaders and Liberty Life Leaders, our top sales clubs. I earned my degree from Bryant University. My husband and I have two children. I enjoy gardening.
Please contact me today to learn more about our complete coverage plans designed to protect you, your home, and your automobile.
Licensed in: Massachusetts

Awards & Honors
Lamplighter Award

The Lamplighters Club was designed to recognize initial Life and Annuity Sales efforts.

Liberty Leaders

The Liberty Leaders Club recognizes and honors the top 12% of outstanding performance in the sale of Personal Lines policies.

Liberty Life Leaders

The Liberty Life Leaders Club recognizes and honors outstanding performance of the 12% of the salesforce in the sale of Personal Life Insurance and Annuities.