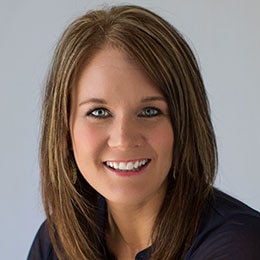 Jaclyn Schmitz
Senior Sales Representative
Saint Louis, MO
Get a quote with
Jaclyn
Begin your free online quote
Get a quote with
Jaclyn
Begin your free online quote
Get a quote with
Jaclyn
Begin your free online quote
My office
12444 Powerscourt Dr, Ste 100
Saint Louis, MO 63131
Began career with Liberty Mutual Insurance in 2014
Graduated from Lindenwood University with a degree in Mass Communications and Public Relations
Serving clients in Chesterfield, MO; St. Charles County, MO; Greater St. Louis Area, MO; Illinois
Married with 4 children Jared, Travis, Elle and Addison
Active member of Little Black Book
I enjoy spending time with my children
I enjoy getting to know my customers and their unique situation, needs and personal circumstances
Please contact me today to learn more about our complete coverage plans designed to protect you, your home, and your automobile.
Licensed in: Illinois, Missouri, Kansas, Florida, Georgia, Arkansas, Texas, Colorado

Get to know my team
Nancy Lane
Sales Associate
Hello my name is Nancy Lane and I have been a Sales Associate with Liberty Mutual for the past 3 years. I have been working alongside Jaclyn Schmitz, a top sales agent with the company, since my hire in November of 2017. I am committed to helping clients find the best insurance to suit their needs with the most cost-effective insurance program Liberty Mutual has to offer. In my free time, I enjoy spending time with my family, including my growing number of grandkids that bring me so much joy.