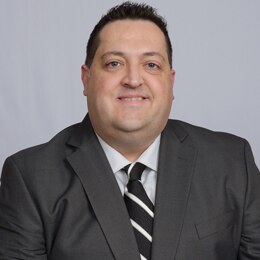 Kevin Hebert
Lead Sales Representative
Saint Louis, MO
Get a quote with
Kevin
Begin your free online quote
Get a quote with
Kevin
Begin your free online quote
Get a quote with
Kevin
Begin your free online quote
My office
12444 Powerscourt Dr, Ste 100
Saint Louis, MO 63131
Joined Liberty Mutual Insurance in 2016
Serving clients in St. Louis, MO; St. Charles, MO; O'Fallon, MO
In my spare time, I enjoy cooking, playing trivia, movies, and bowling.
I enjoy getting to know my customers and their unique situation, needs and personal circumstances
My goal is providing you with quality coverage at a fair price
I help my clients by providing the expert advice needed to make informed insurance decisions
Please contact me today to learn more about our complete coverage plans designed to protect you, your home, and your automobile.
Licensed in: Illinois, Missouri

Get to know my team
Hannah Bradshaw
Sales Associate
Hello, my name is Hannah Bradshaw and my career with Liberty Mutual began in February of 2019. I graduated from the University of Missouri in 2015. My boyfriend Timmy and I enjoy spending time with our 2 dogs Demi and Louie. On the weekends, I enjoy taking the dogs on walks and playing board games with my friends. In my short time here at Liberty Mutual, I have enjoyed learning from my Sales Rep. Kevin Hebert and I am excited for many years to come. Kevin and I are committed to helping you find a comprehensive, cost-effective personal insurance program. Contact me to learn more about the insurance programs Liberty Mutual has to offer.