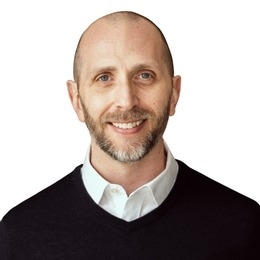 Adam McGrath, CLU, LUTCF
Executive Sales Representative
Springfield, MO
Get a quote with
Adam
Begin your free online quote
Get a quote with
Adam
Begin your free online quote
Get a quote with
Adam
Begin your free online quote
My office
2870 S Ingram Mill Rd, Ste B
Springfield, MO 65804
When you contact Adam for insurance quotes, he will gather your information and then run several quotes with more than a dozen A Rated companies to find the best solutions. He and his team will then make recommendations based on their years of experience and your wants/needs. If you have questions, just ask! Adam loves answering the questions that you might be unsure about asking. You've got enough on your plate. Let Adam's team do the hard work for you.
Over the years, Adam has been recognized for his work on a national level. His accolades include Liberty Leaders (top 10% countrywide) Liberty Life Leaders, and the Crown Award.
Family is very important to Adam. He and his wife have 2 daughters. They love to spend time together playing outside, going to coffee shops, assisting local charities (like Convoy of Hope), playing board games, and traveling.
If you or somebody you know would like new insurance quotes, you can contact Adam at 417.893.0079 or Adam.McGrath@LibertyMutual.com
Please contact me today to learn more about our complete coverage plans designed to protect you, your home, and your automobile.
Licensed in: Iowa, Nebraska, Missouri, Kansas, Illinois, Arkansas, Oklahoma
License #: AR Lic# 396559

Awards & Honors
Circle of Winners

The Circle of Winners award is presented annually to top producing sales representatives for the sales of Life Insurance.

Crown Award

The Crown award is presented annually to the top producing sales representative in each of four categories: Auto Sales, Home Sales, Life Sales and Overall.

Lamplighter Award

The Lamplighters Club was designed to recognize initial Life and Annuity Sales efforts.
Get to know my team
Brandi Cole
Sales Associate
Hello, my name is Brandi Cole. My career with Liberty Mutual began in 2019. In my first year with Liberty Mutual, I assisted our team in achieving Liberty leaders and Liberty life leaders, our top sales clubs. I enjoy spending time with my husband and our 3 children. I am involved in our community and our church. Here at Liberty Mutual we are committed to helping you find a comprehensive, cost-effective personal insurance program. Contact me to learn more about the many comprehensive and cost-effective insurance programs Liberty Mutual has to offer.