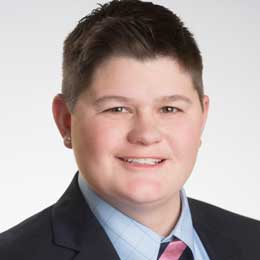 Laura Scala
Lead Sales Representative
Bedford, NH
Get a quote with
Laura
Begin your free online quote
Get a quote with
Laura
Begin your free online quote
Get a quote with
Laura
Begin your free online quote
As a Liberty Mutual Insurance Agent I am here to help you find the coverage you need and the discounts you deserve. I get to know my policyholders, so that no matter what is happening in your life, I am ready and willing to help.

Whether you're purchasing insurance with me for the first time, making a change to an existing policy, or simply looking to review your current coverage's, I am committed to offering you our complete range of affordable and comprehensive options, built to suit your specific needs and leave you with the peace-of-mind you're looking for.

I have a Bachelor's Degree from Plymouth State University and am an active member of the Goffstown Community Emergency Response Team (C.E.R.T) and the Concord Harley Owners Group (H.O.G). Proudly serving clients in Southern NH / Greater Manchester Area.
Please contact me today to learn more about our complete coverage plans designed to protect you, your home, and your automobile.
Licensed in: Massachusetts, New Hampshire, Maine