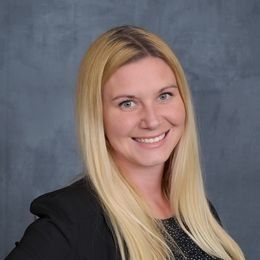 Sarah Rinaldo
Sales Representative
Salem, NH
Get a quote with
Sarah
Begin your free online quote
Get a quote with
Sarah
Begin your free online quote
Get a quote with
Sarah
Begin your free online quote
Hello, My name is Sarah and I began my career with Liberty Mutual in 2019. I graduated from UMASS Amherst with a Bachelors in Science. My husband and I have our hands full with 3 boys at home, but couldn't imagine life any other way. I am involved in numerous Driver's Education Programs across the Merrimack Valley, where I am most enjoy educating new drivers and their parents on ways to save money when adding a new driver. I am committed to serving my customers by educating them on their insurance and finding individual policies right for them and their needs. I will make personal recommendations and listen to my customers to make sure there are no gaps in coverage while still helping them making cost-effective decisions.
Please contact me today to learn how I can help design a package tailored to fit your needs to protect everything that matters most to you.
Please contact me today to learn more about our complete coverage plans designed to protect you, your home, and your automobile.
Licensed in: Massachusetts, New Hampshire, Maine, Rhode Island
License #: 2097020