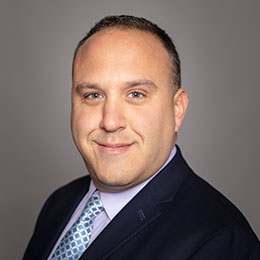 Joseph DiCaprio
Executive Sales Representative
Clifton Park, NY
Get a quote with
Joseph
Begin your free online quote
Get a quote with
Joseph
Begin your free online quote
Get a quote with
Joseph
Begin your free online quote
I am looking forward to sharing with you the complete range of affordable and comprehensive programs available with Liberty Mutual. I graduated from Syracuse University with a degree in English.

As a New York Automobile driver you are entitled to take the New York State Dept. of Motor Vehicle 6 hour point/reduction program administered by the National Traffic and Safety Institute which will enable you to save 10% off your liability, collision, and no fault insurance rates for a 3 year period. Special prices are available, please contact me to find out more information.
Please contact me today to learn more about our complete coverage plans designed to protect you, your home, and your automobile.
Licensed in: New York, Vermont

Awards & Honors
Lamplighter Award

The Lamplighters Club was designed to recognize initial Life and Annuity Sales efforts.

Liberty Leaders

The Liberty Leaders Club recognizes and honors the top 12% of outstanding performance in the sale of Personal Lines policies.

Liberty Life Leaders

The Liberty Life Leaders Club recognizes and honors outstanding performance of the 12% of the salesforce in the sale of Personal Life Insurance and Annuities.
Get to know my team
Jennifer Nolles
Sales Associate
Sabina Longo Gonnelly
Sales Associate