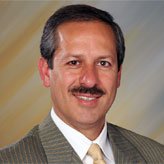 Dom Giampapa
Executive Sales Representative
Hauppauge, NY
Get a quote with
Dom
Begin your free online quote
Get a quote with
Dom
Begin your free online quote
Get a quote with
Dom
Begin your free online quote
My office
102 Vanderbilt Motor Pkwy, Ste 220
Hauppauge, NY 11788
Hello, my name is Dom Giampapa and I have been with Liberty Mutual since 1980. Throughout my career with Liberty Mutual I have qualified as a Liberty Leader and a Liberty Life Leader numerous times. In addition, I have been elected to the Sales Hall of Fame. I received my bachelor of Science degree from Long Island University. My wife and I have four children. I am also involved in the Chamber of Commerce.

As a New York Automobile driver you are entitled to take the New York State Dept. of Motor Vehicle 6 hour point/reduction program administered by the National Traffic and Safety Institute which will enable you to save 10% off your liability, collision, and no fault insurance rates for a 3 year period. Special prices are available, please contact me to find out more information.
Please contact me today to learn more about our complete coverage plans designed to protect you, your home, and your automobile.
Licensed in: New Jersey, Connecticut, New York
Languages Spoken: ENGLISH, ITALIAN
Awards & Honors
Liberty Leaders

The Liberty Leaders Club recognizes and honors the top 12% of outstanding performance in the sale of Personal Lines policies.

Sales Hall of Fame

Sales Hall of Fame is a career achievement recognizing individuals who have excelled in sales; and are considered mentors and leaders by peers and management.