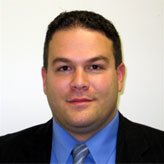 Jonathan Sommer
Senior Sales Representative
Hauppauge, NY
Get a quote with
Jonathan
Begin your free online quote
Get a quote with
Jonathan
Begin your free online quote
Get a quote with
Jonathan
Begin your free online quote
My office
102 Vanderbilt Motor Pkwy, Ste 220
Hauppauge, NY 11788
I am excited about the wide range of cost-effective programs Liberty Mutual has to offer. I graduated from Farmingdale State College and majored in Business. At Liberty Mutual, we are committed to offering affordable insurance programs to help you lead a safer more secure life.

As a New York Automobile driver you are entitled to take the New York State Dept. of Motor Vehicle 6 hour point/reduction program administered by the National Traffic and Safety Institute which will enable you to save 10% off your liability, collision, and no fault insurance rates for a 3 year period. Special prices are available, please contact me to find out more information.
Please contact me today to learn more about our complete coverage plans designed to protect you, your home, and your automobile.
Awards & Honors
Lamplighter Award

The Lamplighters Club was designed to recognize initial Life and Annuity Sales efforts.

Pacesetter

The Pacesetter programs recognizes Sales Representatives, in their first 4 years on the job, who perform over-and-above the expectations of the sale of Personal Insurance policies.

Pursuit of Excellence

The Pursuit of Excellence program rewards Sales Representatives in their first 2 years on the job, who excel at Personal insurance new business production.