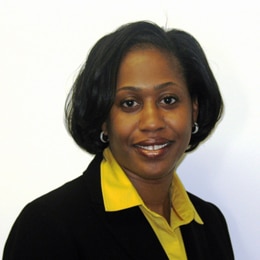 Jeanine Johnson
Lead Sales Representative
Valley Stream, NY
Get a quote with
Jeanine
Begin your free online quote
Get a quote with
Jeanine
Begin your free online quote
Get a quote with
Jeanine
Begin your free online quote
My office
70 E Sunrise Hwy, Ste 406
Valley Stream, NY 11581
Hello, my name is Jeanine Johnson and I started my career with Liberty Mutual in 1983. I have 2 children. I'm a member of the Brooklyn Executive Business Women's Association. Since I joined the sales team I am looking forward to sharing with you the complete range of affordable and comprehensive insurance programs to meet your automobile, homeowners and life insurance needs. Liberty Mutual and I are committed to help you lead a safer more secure life.

As a New York Automobile driver you are entitled to take the New York State Dept. of Motor Vehicle 6 hour point/reduction program administered by the National Traffic and Safety Institute which will enable you to save 10% off your liability, collision, and no fault insurance rates for a 3 year period. Special prices are available, please contact me to find out more information.
Please contact me today to learn more about our complete coverage plans designed to protect you, your home, and your automobile.