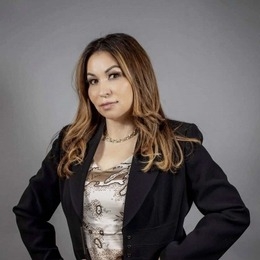 Rosie Chavez, AIS; Certificate in General Insurance
I enjoy getting to know my customers and their unique situation, needs and personal circumstances; My goal is providing you with quality coverage at a fair price; I work personally with my clients to recommend coverage levels and options customized for each life-stage
Please contact me today to learn more about our complete coverage plans designed to protect you, your home, and your automobile.
Licensed in: New York, New Jersey, Pennsylvania, Maryland
Languages Spoken: English, Spanish
Customer Reviews
I'm not the kind of person who does reviews, but I absolutely need to give Mrs. Rosie Chavez her props. The insurance company I had been with for over 5 years refused to renew my policy because of a couple of incidents, two of which occurred while my car was parked on the streets. I was days away from my policy ending and still hadn't found a new insurance company that would insure me. This is where Mrs. Chavez comes in, she worked as they would say in football and pulled a Hail Mary and worked until the very last minute on a Saturday and found me a new insurance company. We often come across people who do jobs just for the paycheck but Mrs. Chavez is not that kind of person, she works for the people and I have to imagine that she likes what she does because she didn't stop until she got me a new policy. I will forever be grateful to her for helping me get through that very stressful situation.
Annette Gonzalez
 — 
December 1, 2022
Excelente asesora, encantada por su amabilidad y servicio oportuno.
Majime Company
 — 
November 24, 2022
Recomiendo ampliamente este servicio, dentro de las todas opciones está es la mejor que alguien puede elegir; donde le garantizan un servicio muy profesional, respetuoso y sobre todo mucha eficiencia.
Marvin Henríquez
 — 
November 16, 2022
Rosie Chavez is a brilliant intelligent Agent she explain everything to me Mrs peppers to understand and gives the best service she as Amazing personality I highly recommend that you use her for service you will get the best rate guarantee. Thank you ROSIE CHAVEZ YOU ARE THE BEST IN LIBERTY MUTUAL
Tracy ann Counsell
 — 
November 16, 2022
rosie is a very friendly agent and always try to give me a solution when i have a problem.
Chelsea Leslie
 — 
November 16, 2022