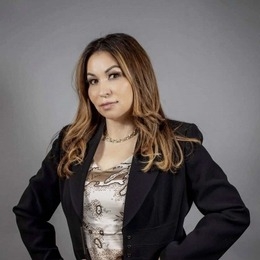 Rosie Chavez, AIS; Certificate in General Insurance
Get a quote with
Rosie
Begin your free online quote
Get a quote with
Rosie
Begin your free online quote
Get a quote with
Rosie
Begin your free online quote
I enjoy getting to know my customers and their unique situation, needs and personal circumstances; My goal is providing you with quality coverage at a fair price; I work personally with my clients to recommend coverage levels and options customized for each life-stage
Please contact me today to learn more about our complete coverage plans designed to protect you, your home, and your automobile.
Licensed in: New York
Languages Spoken: ENGLISH, SPANISH
Customer Reviews
YURY COLLADO
 — 
January 13, 2022
Amazing first experience and with the one and only Rosie. Highly recommend her, she's very professional and very helpful. Always answer all your questions and she definitely knows what's she's doing. She was great! If you looking for any help, just go to Rosie!
madelin o
 — 
January 13, 2022
If you want a reasonable insurance rate that meets your specific needs with a smile, I highly recommend Rosie. She took her time, asked the right questions, and went above and beyond to get the best policy for my family and me. Her knowledge of insurance and friendly demeanor made the process so much easier! Before going anywhere else, I strongly encourage you give Rosie a call.
Katwona Warren
 — 
January 5, 2022
Nancy Hernandez
 — 
December 28, 2021
Muy buena atención. Estuve con varias agencias de seguro pero no siempre te dedican el tiempo y la calidad de servicio que desea, Muchísimas gracias estoy muy conforme 🙏🏻🙏🏻🙏🏻
Yeury Veloz
 — 
December 21, 2021