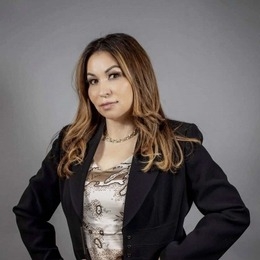 Rosie Chavez, AIS; Certificate in General Insurance
I enjoy getting to know my customers and their unique situation, needs and personal circumstances; My goal is providing you with quality coverage at a fair price; I work personally with my clients to recommend coverage levels and options customized for each life-stage
Please contact me today to learn more about our complete coverage plans designed to protect you, your home, and your automobile.
Licensed in: New York, New Jersey, Pennsylvania, Maryland
Languages Spoken: English, Spanish
Customer Reviews
I have no words that can describe my experience with Rossy, she is an extremely serious and professional person in her work, she guides you at every step to find what you need, the truth is that I consider her a very good person and an excellent professional
Carlos Gutierrez
 — 
September 9, 2022
Si necesitas un seguro, la Sra Rosie es la indicada, super professional.
Nathaly Lujano
 — 
September 7, 2022
Un servicio excelente, una persona muy amable y agradable llena de paciencia para consultar todas las dudas que tengas. Muy recomendada, muchas gracias por la atención y dedicación
Maria Fernanda Molina Gonzalez
 — 
August 26, 2022
Jeremias Benitez
 — 
August 18, 2022
She is very kind and very helpful. The whole process was quick and easy due to her. Also very easy to contact if needed!
Daniel Salazar
 — 
July 24, 2022