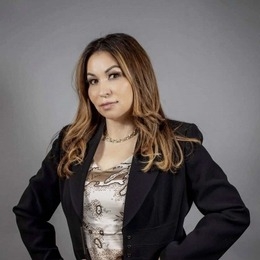 Rosie Chavez, AIS; Certificate in General Insurance
Get a quote with
Rosie
Begin your free online quote
Get a quote with
Rosie
Begin your free online quote
Get a quote with
Rosie
Begin your free online quote
I enjoy getting to know my customers and their unique situation, needs and personal circumstances; My goal is providing you with quality coverage at a fair price; I work personally with my clients to recommend coverage levels and options customized for each life-stage
Please contact me today to learn more about our complete coverage plans designed to protect you, your home, and your automobile.
Licensed in: New York, New Jersey, Pennsylvania, Maryland
Languages Spoken: English, Spanish
Customer Reviews
Sinceramente agradecido por la ayuda que me a brindado la ceñora Rosie Chavez, en conseguirme de la mejor manera el seguro de carro,,
Gonzalo Isidoro
 — 
May 18, 2022
Muy amable Gracias x toda su ayuda
I came to Rosie with a ton of changes as our family is moving for work and adding cars, removing renters insurance, adding the new place etc. She handled my transactions with ease and professionalism and found us tons of discounts. Thanks Rosie!!
Kevin Zimmerman
 — 
May 12, 2022
Rosie provided excellent service.
Douglas Pérez
 — 
May 2, 2022