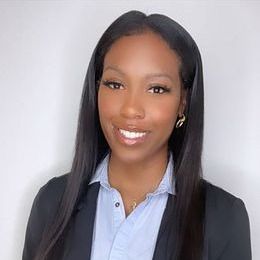 BODAI WILLIAMS
Sales Representative
Greensboro, NC
Get a quote with
BODAI
Begin your free online quote
Get a quote with
BODAI
Begin your free online quote
Get a quote with
BODAI
Begin your free online quote
Hello,
My name is Bodai Williams I am 27 years old currently residing in Greensboro NC. I am originally from Queens NY but upon my parents retirement in 2004 they relocated to Greensboro NC right before my twelfth birthday and I've been living in NC ever since. After graduating high school from the Early College at James B Dudley High school in 2011, I went to study biology at the University of North Carolina at Charlotte where I realized that a career in science was not the life long journey for me. After being in the sales and customer service industry since 16 years old I had developed a natural talent and love for sales and actively engaging with people. So to further my experience I began looking for more of what would feel like a life's career path in that area which led me to insurance. have currently been in the industry for 3 years; I began working with Direct auto & life insurance where I obtained my P&C along with my life & health insurance licenses as well as my beginning experience selling National General products. I learned here how to manage an office while also building trusting relationships with clients as their insurance agent and assisting with their insurance needs. In my search to further my insurance experience I wanted to find a more competitive company where I can expand upon my knowledge of insurance and the types of policies I can gain experience writing which is what led me to liberty mutual. I have enjoyed my experience thus far and truly think I made the right decision.
I love my family, fashion, music, animals and astrology. In my free time I like to read, travel, socialize, dance and spend time with my fur baby (dog). I also model and I am a brand ambassador for small fashion brands. In addition, I assist in styling individuals for their upcoming important events. I am definitely what most would describe as a girly girl and fashionista outside of my 9 to 5. Lol Oh and I absolutely love Beyonce but who doesn't!?
I am grateful for the opportunity and look forward to working with you all. 😊
Please contact me today to learn more about our complete coverage plans designed to protect you, your home, and your automobile.
Licensed in: North Carolina