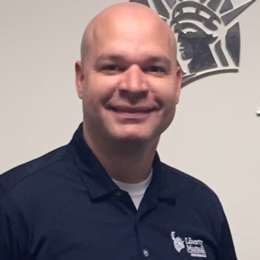 Wayne Cruz, LUTCF
Lead Sales Representative
Westlake, OH
Get a quote with
Wayne
Begin your free online quote
Get a quote with
Wayne
Begin your free online quote
Get a quote with
Wayne
Begin your free online quote
I am excited about the wide range of cost-effective programs Liberty Mutual has to offer. I am a father of beautiful daughter and have local ties to our community here in Westlake, Ohio. I am a member and the Account Manager of The Clevelands Young Professional 20/30 Club. In addition, I am the Account Manager for Rocky River City Schools, Fairview City Schools, Oberlin City Schools, Elyria City Schools, Virginia Marti College of Art and Design, and The AmVets of Ohio.

At Liberty Mutual, we are committed to offering affordable insurance programs to help you lead a safer more secure life.
Please contact me today to learn more about our complete coverage plans designed to protect you, your home, and your automobile.