Jacqueline Girard-Lewallen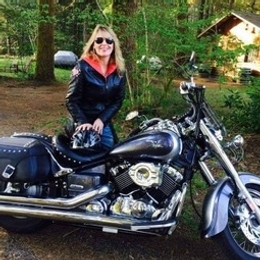 Jacqueline Girard-Lewallen
Get a quote with
Jacqueline
Get a quote with
Jacqueline
Get a quote with
Jacqueline
Hello! I have been with Liberty Mutual since September of 2000 and enjoy my position as a lead personal agent very much. I am licensed in Alaska, Montana, Washington and of course Oregon. Also, if we can't save you money with Liberty, I am licensed with 20 other carriers I can look at for you to find the best insurance package that fits your needs and budget. I have lived here in Oregon most of my life and I am married to my best friend. When I am not working, I love riding my motorcycle, fishing, camping and exploring our beautiful States. Please contact me today for some no obligation proposals for your autos, home/renters, life insurance, toys etc We offer coverage for most everything including small business!
Please contact me today to learn more about our complete coverage plans designed to protect you, your home, and your automobile.
Licensed in: Oregon, Washington, Montana, Alaska

Customer Reviews
I was lucky enough to have Jacqueline answer the phone when I called the Lake Oswego office one day. Jacqueline is professional and responsive and I feel lucky to have met her. Within minutes she understood my rather unusual circumstances (related to having cars in different countries) and advised me well. Better than that, she graciously made an international call to learn about how to bridge from one country to another. It all helped me enormously and smoothed my path. Everything was efficient and timely. I hope others will be as lucky to meet her too!
Hilary Bradbury
 — 
November 17, 2022
Jacqueline (Jax!) is truly a professional who went above and beyond to secure a new auto insurance policy for me, during a big change in my life. I have never enjoyed working with an insurance agent as much as I have with Jax, and anyone can tell that she is a passionate insurance expert. She is well organized and a fantastic communicator in terms of explaining insurance processes and options. I will recommend her to my personal and professional networks, and I feel so much more confident and informed as an insurance consumer because of her. And I look forward to working with her from now on!
Cyreena Boston Ashby
 — 
October 6, 2022
Jacqueline Girard-Lewallen is the most awesome insurance agent ever! Jacqueline has been my agent for over 20 years. She has advised and guided me and allowed me to make the informed decisions I need without a sales presence. I believe Jacqueline understands everyone's needs are different, yet many needs are the same. She is a first-class professional agent with a depth and breadth of knowledge you will appreciate. And I can actually call her, and she picks up the phone! Service oriented, knowledgeable, pleasant and polite. She's the best! Wayne B. Schmotzer DVM Diplomate Emeritus American College of Veterinary Surgeons
Wayne Schmotzer
 — 
September 29, 2022
Jax is awesome! She is very communicative and found me the same coverage for $100 cheaper than what I was previously paying. She made the entire process super easy. I am so impressed and very grateful for all her help. I am recommending her to everyone!
Taylor French
 — 
September 28, 2022
Jacqueline was awesome! She was very efficient and friendly, glad to be working with her!😁
Heather Meints
 — 
July 15, 2022